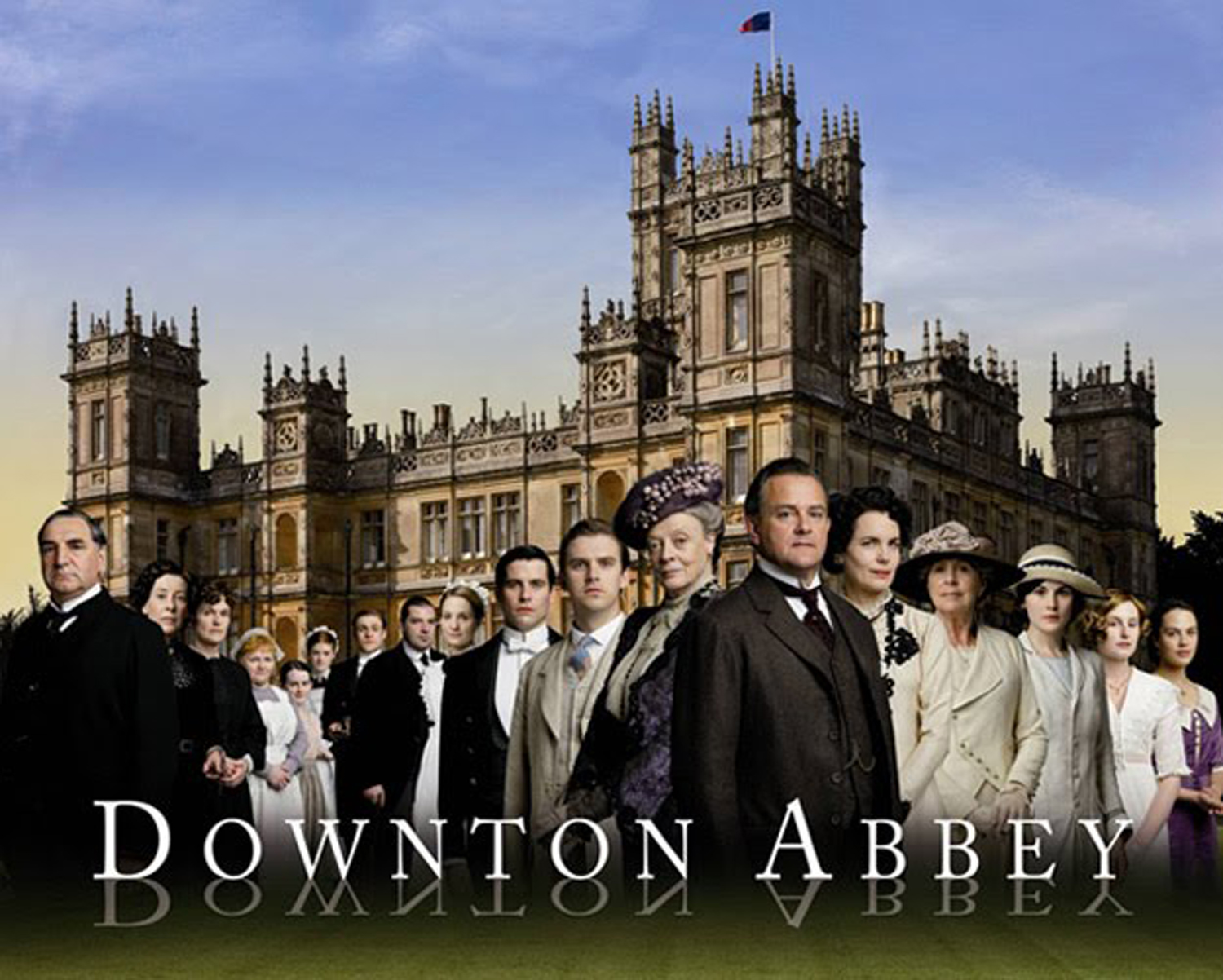 Our final article in the series on Downton Abbey endeavors to look at the portrayal of religion in early-twentieth-century Britain. The early twentieth century saw an eclipse of religious piety in the lives of many Westerners, while it still lingered on as an important influence in the mores and customs of the time. Thus we see that the period in which Downton Abbey takes place is a time of flux and transition. This is as true for religion as for marriage and family life, gender, and social class distinctions. We see that many of the characters in the show are familiar with the Bible and make frequent biblical references in their conversations. Many of the characters also have strong moral convictions derived from their Christian upbringing. We also see that the laws in place during this time are rooted in Christian morality, even if the convictions behind them were beginning to wane. Many of the main characters express a vague belief in God, though this is often coupled with a large degree of indifference. Overall, the depiction of religious life in early-twentieth-century Britain is accurate and appropriate to the plot.
Religion in Early-Twentieth-Century Britain
Religion was still considered an important part of life during the time leading up to the First World War. References to the Bible and Christian morals are made throughout the show, as the Crawley family and most of their servants consider themselves Protestant Anglicans. Christian morality is still a very strong cultural force during this time, though its role seems to diminish as time goes on. While a generic religious sentiment does seem to be prominent in the lives of the characters, one doesn't really get the idea that anyone is particularly religious. Matthew, upon moving onto the Downton estate, asks Edith to tour local churches with him. There is a fascination in the buildings' architecture, but no real conviction that he might go to church to pray or worship. The family and servants rarely mention the need or desire to go to church, only mentioning it with reference to Christmas, weddings, and funerals. It seems that churches are for looking pretty and getting married or buried, but are not a part of anyone's regular life. This isn't an altogether inaccurate picture of British sentiments in the early twentieth century. Many Britons still retained their old religious convictions and attended church regularly, to be sure, but religion had begun to eclipse during the late nineteenth and early twentieth centuries, owing to the progress of secularism and liberalism in theology. The First World War dealt a significant blow to the religious life of Western culture, and the Second World War would almost finish it off entirely.
Religion plays an important part in the development of the aforementioned romance between Tom Branson and Sibyl Crawley. Tom is a working-class Irish Catholic, and Sibyl is of aristocratic Anglican heritage. While Robert is mortified about the prospect that his future grandchildren might be baptized Catholic, his opposition seems more political, social, and cultural than theological. He indignantly exclaims that "there hasn't been a Catholic Crawley since the Reformation"1 and that Catholics seem foreign to the English way of life. Sybil supports Tom's desire to have their children baptized Catholic, essentially reducing religious convictions to a matter of feast days, vestments, and other adiaphora. Sybil insists that she believes in God but doesn't go any further than this. Religion is also discussed with several Anglican ministers who dine with the Crawley family in season 3, particularly the local parish minister, Mr. Travis. Mr. Travis insists that God is more pleased with Anglican worship than Catholic worship, but he is then chastised by the younger members of the Crawley family. Matthew and Mary find it inconceivable that God might be displeased with entire nations, like the Indian subcontinent, simply because they don't profess Christianity.
There is also the subplot surrounding Ethel, a former maid who is impregnated by an English officer named Major Bryant. She gives birth to an illegitimate son, and when she isn't able to support herself or her son through legitimate work, she turns to prostitution. When this becomes known to Mr. Carson, he prohibits her from coming back to the estate and also prohibits employees from visiting her. Mrs. Hughes, the strict but good-natured head housemaid, respectfully disobeys Carson, and she and Isobel Crawley set out to help Ethel. They arrange for Ethel to meet her now-deceased paramour's parents so that Ethel can entreat their help. Major Bryant's father is rude and indecent to Ethel and has absolutely no sympathy for her plight, even though it was his son who seduced her. Bryant's mother is far more compassionate and understanding. Eventually Ethel agrees to relinquish her illegitimate son to Bryant's parents, knowing that he will have a better life with them. This subplot serves to demonstrate how conservative values could make one cruel and unfeeling towards the plight of the unfortunate, as several people shun Ethel for her time as a prostitute. I thought this was an unfair portrayal of how society would have reacted. To be sure, people during this time would have reacted with horror at the prospect of prostitution, but it is likely that there would have been a great many who would have reacted with the reasoned kindness of Mrs. Hughes. In all fairness, some of the characters had a legitimate gripe. Many in Mrs. Crawley's service would have believed it to be unfair to be expected to simply accommodate someone who has just come out of a life of prostitution. While we might not react with such shock and horror at prostitution or other serious sins, this is because we live in a society that no longer has any sense of shame or scandal. What Ethel did was truly shameful, yet at no point during the program are we given any indication that Ethel is penitent or remorseful over her actions. She was simply doing what she must to support herself and her son, having no other options. The problem is that while Christian compassion is undoubtedly a good thing that might have been lacking in the past from time to time, it is also important that Christian morality not be sacrificed in the name of false "compassion." Today, the West is filled with Ethels, but their struggles are glorified by society and subsidized through government welfare programs. The old West was certainly less tolerant, but they also did a much better job at avoiding this kind of behavior.
Season 3 also sees a development of the issue of Tom Barrow's homosexuality. The fact that Tom is gay is an open secret among the Downton Abbey staff and even members of the Crawley family. The series mentions that homosexual behavior was illegal at that time, which comes into play when Tom is falsely led by Sarah O'Brien to believe that Jimmy Kent, a handsome new member of the staff, "likes him." This culminates in another member of the staff, Alfred Nugent, calling the police with a complaint against Barrow, and the police show up at an annual cricket match to investigate. Lord Grantham convinces Alfred to tell the police that nothing happened, after which the matter is dropped. The whole incident is presented to evoke sympathy for Tom Barrow, since he suffers persecution for something that comes naturally to him, and to demonstrate how attitudes against homosexual behavior were already being liberalized. While it is clear that Tom was unfairly set up, we shouldn't be too quick to join the majority of viewers in seeing Britain's anti-sodomy law as some draconian leftover from medieval superstition. The reality is that homosexual behavior is socially destructive, and instead of "affirming" people afflicted with vile affections, we should be involved in actively helping people like Tom to overcome such problems. Anti-sodomy laws help keep abominable behavior out of public life, since its enforcement depends upon the existence of two witnesses; such legislation also protects impressionable young men from homosexual predation.
While it is likely that the liberal elements of Western society were already questioning the basis for anti-sodomy policies, their validity derives from the teaching of biblical law (Leviticus 20:13). Since the repeal of these laws, homosexual behavior has become a veritable epidemic, and is now celebrated openly as a triumph of "tolerance" over "hate." While we are prompted towards legitimate sympathy for Tom Barrow's character, we should also remember the devastating effects that the normalization of homosexuality has had on Western culture. Indeed, all of the change for the worse in British and Western society can ultimately be attributed to a decline in the adherence to the Christian faith. Naturally, as Christianity has been replaced with secularism, secular values have replaced Christian morals and standards. Those who lived during the period of the early twentieth century probably never envisioned the degree of collapse that society would take as a result of this paradigm shift. Western society has kicked away the ladder that was the Christian faith and proclaimed, "Look at how far we've climbed!" – not realizing that Christian principles had enabled the West to climb so high. Today the West is experiencing a free-fall as we've had our moral foundation removed from beneath us. Returning to Christian orthodoxy is the only way to get it back.
Conclusion to the Downton Abbey Series
Downton Abbey has been a tremendous success, and rightfully so. The show presents compelling drama, a charming cast with mostly believable characters, and an interesting central plot. Julian Fellowes has taken pains to create dazzling cinematography and realistic settings, and they are all truly impressive. Downton Abbey provides a glimpse into what life would have been like for many different people across various social strata in early-twentieth-century Britain. In general, the plotlines help to advance the central narrative as we see the Crawley family forging ahead into postwar Britain, and the story has truly touching moments. The series is justifiably popular – but what does its popularity with contemporary Western viewers indicate? It may well indicate a lingering attachment to the traditional among viewers who have become disenchanted with postmodernism in the contemporary West. (This is certainly true in my case.) It may indicate a growing curious fascination with early-twentieth-century mores and cultural trends that are so unlike our own today. Undoubtedly, the life and times of Downton Abbey have a certain aesthetic appeal. The estate is transcendentally beautiful, the clothing styles of the period refined and dignified, manners ubiquitous among most members across the social classes, and life altogether removed from the fast-paced hustle and bustle of contemporary existence.
One thing to keep in mind is that any period portrayed on television or in movies often speaks more to our current values than to the values of the period being portrayed. For example, the show Happy Days, which is supposed to depict 1950s Wisconsin, actually tells us more about the values of the 1970s, when the show was filmed. The same can be said of Downton Abbey, in that it often tells us more about early-twenty-first-century values than the values of early-twentieth-century Britain. Therefore, we must always be aware of contemporary biases in the way that certain issues are presented. Julian Fellowes, the series creator, seems sympathetic to the culture of his recent ancestors while he also serves as an apologist for the changes in society since then. Whereas Downton Abbey gives us a glimpse of Britain during her final glory days, it is a glimpse through a glass darkly. During season 3, Martha Levinson,2 Cora's mother (played by Shirley MacLaine), comes to visit the family from New York. While in attendance at a wedding, Martha triumphantly declares to Violet Crawley, her daughter's aristocratic mother-in-law, that the future "will bear no resemblance to the past."3 Levinson also expresses her opinion that estates such as Downton Abbey will become a thing of the past, and that she won't miss them when they are gone. In a very large way her prediction has come true, for contemporary Britain bears "no resemblance" to the Britain of ages past. Alas, the show is also planning to capitulate to the contemporary West's obsession with "diversity" by adding a black character in the upcoming season (to keep the show from being "disturbingly white"). Obviously, this compulsion to include non-whites in white civilization was unquestionably not the preoccupation of England in the 1920s, but it most certainly is today.
In spite of some of my misgivings about certain aspects of the show, I highly recommend Downton Abbey to Faith and Heritage readers. If nothing else, this drama provides us with a glance at the kind of civilization that we are working to resurrect. Our natural fascination with Downton Abbey is born not out of a simplistic nostalgia for the past, but rather a deep and very Christian longing to return to the ways of our ancestors. In this light, we can view Downton Abbey as a sort of representation of what we are working towards recovering. Just as the new heavens and the new earth will emulate the Garden of Eden without the Tree of the Knowledge of Good and Evil, so too the Britain and, by extension, the West of the future must emulate the virtues of the past while correcting the problems that culminated in the radical spirit that has ruined the West. Instead of lamenting the loss of the past that Downton Abbey represents, we as Christians must take comfort in our trust of Christ who promises us, "Behold, I am making all things new."4