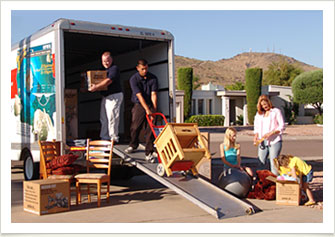 For those of us who aren't anchored to a locale by virtue of home ownership, mortgage, pension-promising employment, or strong family ties, the possibilities are limitless when it comes to considering where to pass one's days and grow memories.
Renting a moving truck and doing a "do it yourself" move is laborious and stressful, but reasonably so. Those interested in packing light or getting a moving service to do the heavy lifting have the advantage of booking a flight to their destination of choice. Westerners interested in going overseas can do so with relative ease. With the notable exception of the eurozone and the UK, the American dollar is relatively strong overseas, which gives American expatriates a comparative advantage in purchasing power. If you're Canadian, you have the additional advantage of being able to travel and reside without the burden of abundant anti-American sentiment that permeates much of the Third World.
So where are some of the top locations to live, work, and play? There are many factors that go into evaluating what locales qualify as prime destinations. I'd rank considerations like safety, affordability, and cultural compatibility very high up there.
Safety of course has many components, the top two of which are safety from natural harms, and safety from human violence. Anyone who has taken the red pill knows that diversity + proximity = conflict, aka danger to white people. Thus, the racial demographics of an area are very important in determining how safe it is to live and work there. Not less significant is the zeitgeist that governs its law enforcement. If laws on the books to protect innocent people don't get enforced, such as in many government-run schools and liberal-governed cities such as Chicago, then even a small amount of diversity may be allowed to wreak a disproportionate amount of damage on unsuspecting people.
Natural harms are also important and tend to be more readily recognized, such as the threat of earthquakes along the San Andreas fault in California, the risk of flooding and hurricane damage along the Gulf Coast, and the sudden appearance of tornadoes in the Midwest's Tornado Alley.
Affordability pertains to the tax rate, cost of basic goods such as food, shelter, and transportation, and the need to commute great distances in order to avoid the so-called vibrancy of inner cities. Cultural compatibility refers to the ease by which transplanted whites can plant roots and thrive in an adopted homeland. In this regard, we need to consider the ethnic divisions within our worldwide racial family.
The two areas we'll cover today that rate high in terms of safety, affordability, and cultural compatibility for red-pilled whites are Eastern Europe, and rural America.
1. Red-pilled expatriates from the U.S. and other Western countries are very fond of Eastern Europe right now. The deteriorating condition of the West, plus the somewhat more culturally stable conditions in the East make nations such as Hungary, Poland, and even Russia very appealing to Westerners fed up with the LGBT, feminist, black-and-brown power agenda.
Safety. Because of their shared European heritage, Eastern countries tend to be safe for white Westerners. The natives have an underlying disposition in favor of the pillars of European civilization, such as the rule of law and Christianity.
Affordability. Some cities in the East such as Moscow are quite overpopulated, and are accordingly expensive. Many swaths of countrysides and smaller towns, however, remain affordable for Westerners to rent and work in.
Cultural compatibility. Distinctively American or Western mannerisms, clothing, etc. will make living in the East a challenge. The further east one goes, the more stark the difference. In Russia, intra-national competition can be fierce, and some Muscovites detest Russians from outside the capital in like fashion as some New Yorkers or Los Angelinos detest us Americans from flyover country. The feeling towards Americans will be difficult at times, but if American expats avoid identifying with the U.S. federal government and its policies, most Easterners will accommodate them and see them as the individual businessmen and friends that they are.
2. America still has huge stretches of territory inhabited by upwards of 80-90 percent white populations. This area runs nearly from coast to coast and from the Canadian border all the way down to the heartland. Small towns, countrysides, and some sizable cities make up this part of the continental United States.
Beginning in the Northeast at Maine, Vermont, and New Hampshire, cutting through upstate New York, much of Pennsylvania, and down through the parts of Virginia and the Carolinas west of the Appalachians, white America spreads westward across Kentucky, much of Ohio, huge pieces of the Upper Midwest, nearly the entire Great Plains, and all of the mountain states of Utah, Montana, Colorado, Wyoming, and Idaho, with the exception of diversified cities such as Denver. The still mostly unpopulated eastern sections of Washington and Oregon, along with very northern California, are still primarily white.
Safety. These parts of America are what inspired the American mythos Norman Rockwell, Charles Schultz, and Frank Capra depicted in their art works. In these mostly homogeneous states, cities, towns, and counties, you'll be as safe as you'll ever be outside of your own home. Methamphetamines and opioids are epidemic among the white working and middle classes in these areas, so the presence of drugs and people willing to steal and rob to pay for them are safety concerns. However, personal property rights and gun rights are strong in much of white America, so law-abiding citizens have plenty of means at their disposal to protect themselves, or even aid local law enforcement in the fight to reclaim their communities. Some wannabe gangsta rappers may be an annoying presence, but in many cases their white upbringing and tendencies mitigate the actual harms these little Eminems inflict on their communities.
Affordability. This varies greatly depending on the local economy and the regulatory and taxation regime of the several states. In places like western Massachusetts or eastern Washington, the overwhelmingly white and peaceful population has to contend with onerous burdens from their state capitals, dominated by socialists, feminists, and non-whites from the big cities. However, in states dominated by small-government conservatives such as Utah and Wyoming, local governmental bodies may actually be bigger regulators than the state. In either case, the growth or contraction of the main local industries is a primary consideration, especially if your business consists in selling to or serving local customers. In growing communities, your business can thrive. In shrinking communities, it's every man for himself, and all but the most shrewd locals — let alone newcomers — will lose.
Cultural compatibility. The gap between your culture (wherever you came from in the Western world) and small town/rural America is smaller than it would be if you moved to Eastern Europe or Russia. That is a plus. However, people are still people. If you're not from there, or your family hasn't been there for five generations, you will face a disadvantage compared to whoever is native to the area. That is true for all of white America except those parts which have so many transplants, such as Boise and Charlotte, that it is easy to be a newcomer and still fare well.
Whether you move abroad or move within the United States, there are advantages to picking a good spot of soil on which to live, work, and play. If you choose well, your posterity will prosper from your foresight. You can't control everything, and may see your adopted home succumb to bad immigration, environmental, economic, and defense policies. But if you're not already deeply rooted in a hometown, relocation might be a wise gamble.