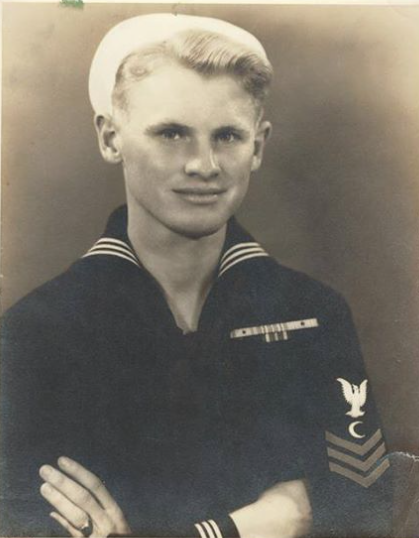 Three years later, hidden camera video of a white man's death has drawn new scrutiny to a black-staffed nursing home near Atlanta. In 2014, an 89-year-old World War II Navy veteran, James Dempsey, was lying in his bed at Northeast Atlanta Health and Rehabilitation when he started having a hard time breathing. He called for assistance six times before going unconscious. Dempsey was not attended to, and he died. When the black nursing staff finally came in to check on him, they did not check his vital signs, attempt CPR, or even get his oxygen tank to work. They simply threw up their hands, one of them pronounced him dead, and they shared a laugh.
Dempsey's family would not have known of the careless and cruel way in which their father and grandfather had died if one of them hadn't previously hidden a video camera in Dempsey's room. Once his relatives saw the film after his death, they filed a lawsuit against the facility. While giving sworn testimony during the lawsuit proceedings, and before she knew of the video, the black nursing supervisor said that she had immediately and continuously performed CPR when she arrived in Dempsey's room. When she was shown the hidden camera video, she covered up her lie by saying, "Sir, that was an honest mistake." The family reached a settlement with the facility and only recently provided the video to investigative reporter Andy Pierrotti of NBC affiliate 11Alive in Atlanta, who broke the story to the world last week.
Pierrotti reported that after the family gave the video to the facility in 2015, the nurses in question remained on staff for another ten months until being fired. The nursing supervisor only resigned her nursing credentials this September. The assisted living facility has the lowest score possible on Medicare's ranking system, but remains open to this day. Pierrotti reported that in the period of time following Dempsey's death, "Medicare records show the nursing home facility was cited at least two dozen times for serious health and safety violations, including 'immediate jeopardy' levels, the worst violation. Medicare withdrew one payment and the facility has been fined $813,113 since 2015."
Dempsey's story is important because it illustrates a real problem in America today. It is true that the white share of nursing home populations nationwide is down, thanks to shifts in the way that Medicaid pays for medical care. In-home assisted living is now much more possible, and white seniors and their families naturally prefer to stay in their own homes rather than move into an end-of-life dormitory. However, both the staffs and tenants of these facilities are increasingly non-white, and giving white seniors careless, negligent, or outright cruel treatment, such as that from which Dempsey died. It is incumbent upon white relatives to take every precaution possible to prevent, or at least to correct, such treatment. In Dempsey's case, the family members had interacted with the nurses in question many times. That familiarity, however, did not cause the nurses to respond to Dempsey's calls for help. They let him die, and then laughed about it. If even friendly, polite, proactive measures don't prevent this sort of thing from happening to our seniors, what will? In-home options such as hospice care will usually be a preferable, and safer, option for white seniors now and in the years to come. However, even with those Medicare- and Medicaid-funded options, the staffing and competency of those services will increasingly be non-white.
For as much as whites are supposedly privileged, it is due to our poverty that care for our seniors has been outsourced to hired help. White people haven't been able to financially keep up with the wonders of 20th- and 21st-century medical care, which extended the average lifespans for our people by several decades and thus outstripped the ability of the average white family to provide logistical care for its elderly, or to pay for their medical care. The last years of a person's life are expensive, thanks to life-saving and life-extending treatments. These technological blessings have complicated the end-of-life process for the seniors in question, as well as their loved ones, and the companies and governments involved in paying for their care. Instead of leaving an inheritance, many seniors leave no financial legacy except debt — if not in the form of bills directly mailed to their loved ones, then to the health care system that will find recoupment from their loved ones' taxes, whether in this or in succeeding generations. Health care costs are one cause of the ballooning national debt, which Obamacare inflated from an already-too-high figure to an unthinkably-high figure. These are serious issues that the Alt Right should address.
Most people of every race prefer to die in their own homes. With a huge number of white Baby Boomers now approaching their last years, and an equally huge swell of non-white younger people cheering their demise, pro-white Christians have reason to beware pushes for euthanasia, cuts to elderly health care, and other means of rushing our old white voters across the Jordan.
Dempsey's story is akin to when two young black men killed an elderly white World War II veteran in Spokane, Wash. several years ago. The Aryan Brotherhood put a bounty on their heads (which the lugenpresse made a big deal about), but they didn't die. One of the murderers eventually was awarded a 20-year full ride scholarship to ThugU. The white liberal female presiding over his sentencing commended him for tearfully apologizing for the crime and "taking responsibility like a man." How convenient that he matured on camera just in time to give her a reason to explain why he wasn't sentenced to death!
The common thread in that story, as in Dempsey's, and that of the new book Nomadland about poor white elderly people living in RVs working physically grueling jobs for corporations like Amazon, is that tens of millions of old white people are being hurried off to death, poverty, and despair on behalf of a globalist system that wants to replace us all. It is our job to protect our people. Yes, we do it hoping to win them to our cause, but too often we see that they are some of the toughest people to reach. We want to take care of our elderly — if for no other reason — because taking care of our people is the right thing to do. It is what our movement is all about.